---
Cynthia Mosher - Clements, Brown & McNichols
---
A little more about our board!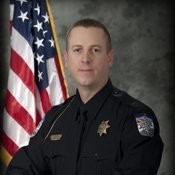 Dustin Hibbard, Chair
Dustin is a former police officer with over 25 years in law enforcement, an Army veteran and a graduate of Colorado State University and Gonzaga University. He and his family have been dedicated to our community for many years, to include his father who previously served on the NCH Board.
In the beginning, through many interactions with NCH residents as a police officer, Dustin recalls feeling frustrated with our kids and their behaviors. He didn't understand the effects of trauma. Then, he began interacting with the kids and learned about trauma informed care. Eventually he began going to the Education Center every Friday to play basketball with our kids. Today he has an understanding and a passion for the mission of NCH. He believes in our youth and their ability to rehabilitate and become successful community members. This is Dustin's 5th year as a NCH Board member.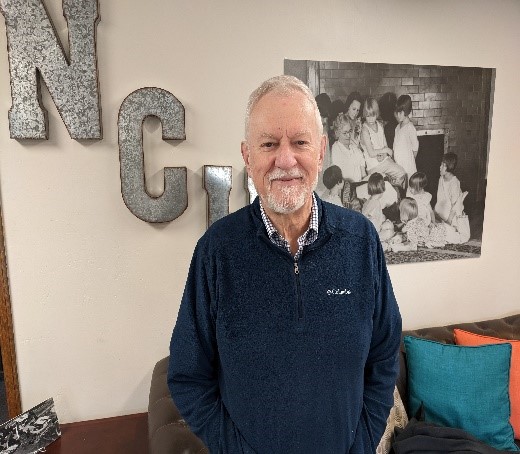 Arnie Kadrmas
Dr. Arnie Kadrmas, MD is a board certified psychiatrist who received his degree from Baylor College of Medicine, Houston, Texas in 1975. He completed his Psychiatry residency at the University Iowa Hospitals & Clinics from 1975-1978. Dr. Kadrmas was in private practice at the Neuropsychiatric Institute in Fargo, North Dakota from 1978-1986. From 1987-1992 he was Superintendent at North Dakota State Hospital and then Medical Director at St. Joseph Regional Medical Center Psychiatric Services from 1992-2010. Dr. Kadrmas served on the State Mental Health Planning Council in North Dakota and Idaho. He also served on the Region 2 Mental Health Board. Dr. Kadrmas has been on the Northwest Children's Home Board of Directors for approximately 10 years and has a longtime interest in youth with mental health issues, especially in rural areas. Arnie is on his 5th year as a Board member for this term but has served on and off the NCH Board for going on 11 years.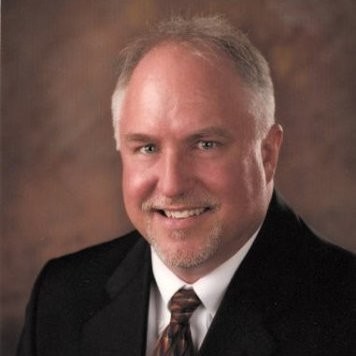 John Keatts, Chair Elect (yr 1)
John has spent his current 38-year career in accounting and finance for non-profit healthcare and higher educational institutions. He is currently employed at Washington State University as the General Accounting Operations Manager. John has been affiliated with the Northwest Children's Home since 2001 and has been involved with NCH for over 20 years. During that time he has served on NCH's Finance, Grant and Executive Committees and is a past Board Chairman. John feels both blessed and proud of his relationship with NCH and is committed with the Board, Administration and Staff of NCH to ensure that the children we serve truly have Brighter Futures.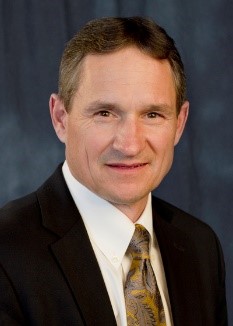 Sam Canner
Sam is a wealth advisor through Northwestern Mutual at Canner Financial in Lewiston. He and his family are lifelong residents of the Lewis-Clark valley. He is proud to have served on the North Idaho Children's Home board for over 10 years.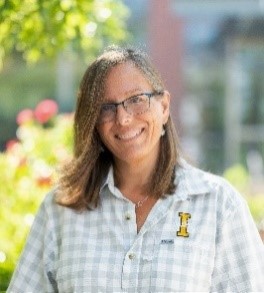 Trina Mahoney
Trina joined the Board in 2022 and is the Assistant Vice President for University Budget and Planning at the University of Idaho where she has worked for nearly 20 years. She has a handicapped brother whose needs exceeded what her parents were able to provide at home so as a result has lived in state homes for the majority of his life. While his needs and experiences differ significantly from those served by the Northwest Children's Home, she believes this background helps her better appreciate the role the home plays in helping children facing a multitude of challenges to thrive. She hopes to use this along with her background in budget management for a non-profit organization to help the Northwest Children's Home move towards mission fulfillment.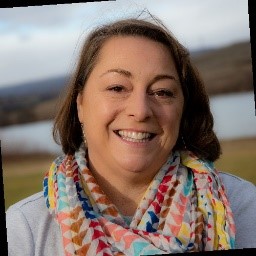 Debbie Kolstad, Chair Elect (yr 2)
Debbie believes that every person should contribute positively to the community they live in and when the opportunity to be on the NCH board became available, she was excited to join. Debbie is drawn to help kids who come from hard places, and as she learns more about what NCH accomplishes with the children who live there, she knows this is the best place for them to learn and grow. As the Director of Residence Life (student housing) at Lewis-Clark State College, Debbie understands what it is like to run a 24/7/365 program including hiring, supervising, behavioral issues, and facilities maintenance. Debbie is originally from Massachusetts and has a bachelor's degree in psychology and an MBA from Fitchburg State College in Massachusetts. Debbie lives in Clarkston, WA with her husband and their 3 teenage children. This is Debbie's 2nd year as a NCH Board member.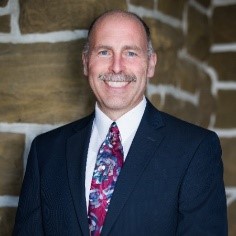 Dave Troy
Dave is a Lewiston native and owns Troy Insurance here in the valley. Dave received his Bachelors of Science in marketing in 1987. Dave is on his 4th year as a Board member for this term but has served on and off the NCH Board for going on 10 years.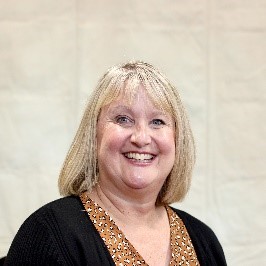 Renee Olsen
Renee joined the board of the NW Children's Home in 2023. She is honored to be part of an organization whose mission is for the betterment of others, never themselves. Renee serves as the Community Development Manager at P1FCU, where she oversees outreach, giving, and volunteer efforts for the credit union's 28 branches located in Idaho, Washington, and Oregon. She has over 30 years of experience in community relations and nonprofit management. She is a proud alumna of Lewis-Clark State College. Renee believes in the power of giving back and investing in her community, where she has served on numerous boards, committees, and advisory groups.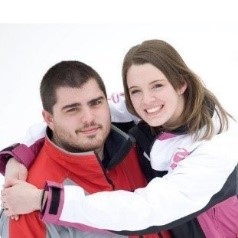 Zach Battles
Zach spends his days as an attorney, real estate investor, and business startup coach who specializes in building long term professional relationships and culturing a positive environment for entrepreneurial ideas. As a Partner in the Firm Jones, Brower and Callery, PLLC, Zach assists clients in all aspects of civil law, focusing primarily on Real Estate, Business Development, Financial Transactions, and Specialty Administrative Procedure. For budding and serial entrepreneurs, Zach assumes the role of an experienced guide, helping navigate from spark, to concept, to funding, to implementation, and finally to success; providing counsel, motivation, and commendation along the way.
Zach, a relative new-comer having joined the Board in 2018, lives in Lewiston along with his wife Amanda and their two sons. This is Zach's 5th year as a NCH Board member.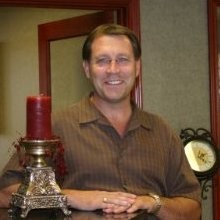 Steve Lohman
Steve started Lohman Accounting in 1995 with his wife Gina. He has been licensed to practice public accounting in Idaho since 1992. Steve is the owner of Lohman Accounting and oversees all of the accounting, auditing, consulting and tax services of the firm. He specializes in providing services to agricultural, construction, retail, business and non-profit entities. He has extensive experience with business taxation, strategic business planning, financial audits, and reviews and compilations. Steve graduated from the University of Idaho with a Bachelor of Science in Business Accounting in 1990. Steve currently serves as a member of the Zions Bank Advisory Board, Lewiston and Clarkston Chamber of Commerce, Gina Queensberry Foundation and The Vandal Booster Club. He also served as a Lacerte Customer Council Member. This is Steve's 4th year as a NCH Board member.